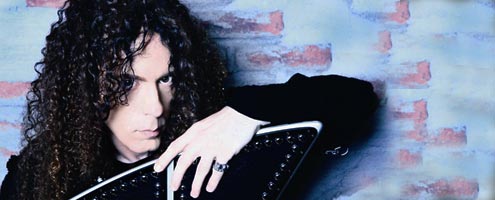 I'm very excited and honored to announce that in early July we will be releasing a library of guitar loops recorded by the amazing talent Marty Friedman.
Cutting and looping Friedman's recordings has been a great privilege and I am personally excited for the release of this Loop Pack.
I've been a long time fan of Friedman starting with his Cacophony days with Jason Becker and then on to his time as lead guitarist of Megadeth and his current Solo career. He has an amazing ear for the exotic and we decided that very sound would be great in a remix environment.
All the recordings were looped at 140 BPM which will create some very interesting possibilities for Dubstep Remix and Psy-Trance Remix. So much of what I like about Friedman's style is heard in these loops and will be available in early July for your loop consumption.
So what artist would you most like to see release a loop or mix pack?